HD push-rod cameras
The new generation of IBOS plug-in cameras has an image in HD resolution. A higher quality output from such a camera provides better possibilities for evaluating the inspection and a greater chance of detecting possible defects and damage to the pipeline system.
HD 350
A new generation of push-rod camera with an axial or rotary camera head with FULL HD resolution for detailed sewer inspection in the range of DN 50 – DN 200 mm. Axial camera head HD46 and rotary HD60 offer a resolution of 1920 x 1080 pix (Full HD image) and are equipped with an integrated 33 kHz probe and pressure sensor. The cable reel is equipped with wheels and telescopic handle for easy manimupation. The capacity of the HD350 reel is 80m of 7,6mm push-rod cable (standard push-rod lengths 50, 60 and 80m). 
variant HD350 C: the camera is controlled by the HD Box control unit with touch control panel, integrated PC and battery. Thanks to the integrated PC, the control unit can be equipped with DigiCan PRO software for creating protocols from camera inspections. The system is powered by the control unit, or its accumulators.
variant HD350 W: the camera is controlled using a Samsung tablet, which is connected wirelessly. The system is powered by two 5 Ah replaceable batteries. Software – DigiCan or HD Can.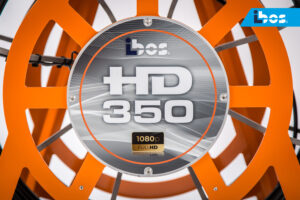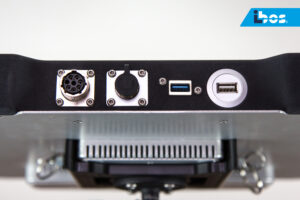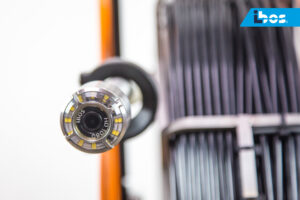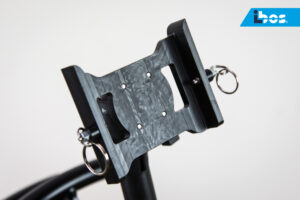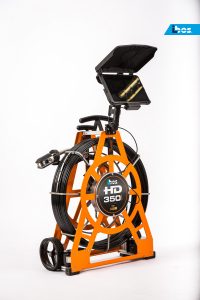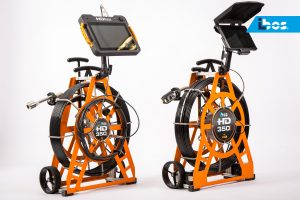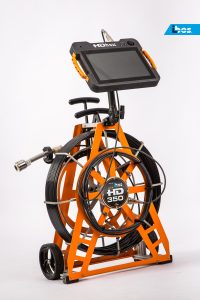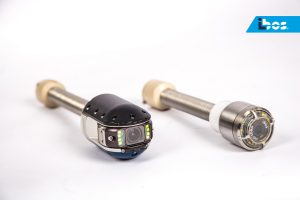 Contact